Civil Engineering Department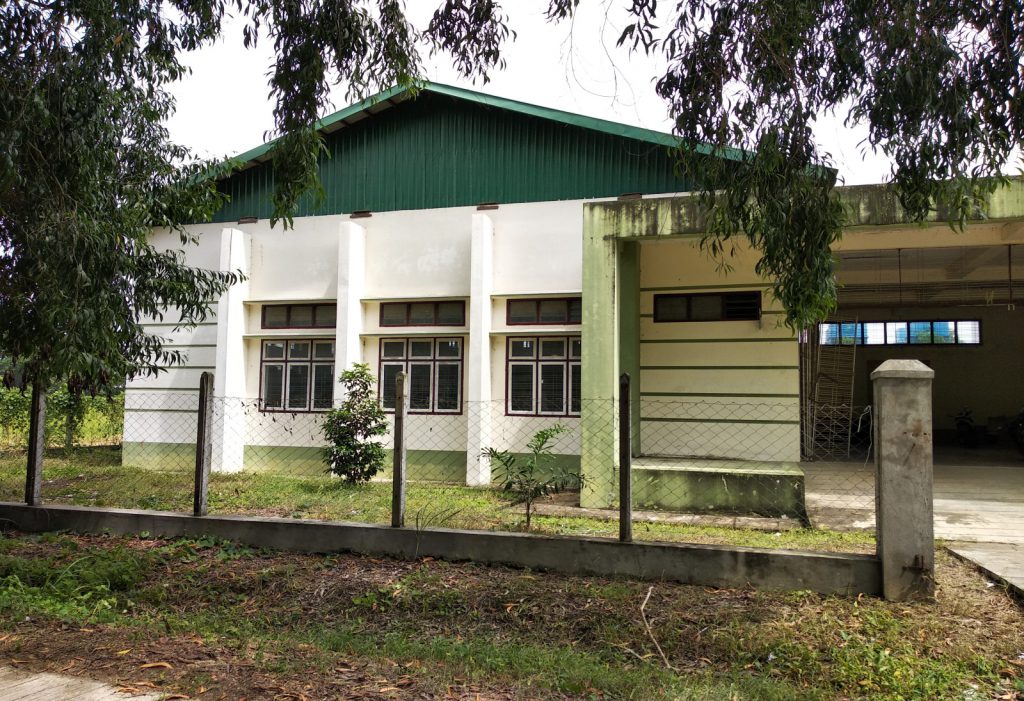 Civil Engineering is the key to many of the issues affecting our lives today. Civil Engineers solve problems, design, build and maintain our living and working spaces. Civil Engineering programme has started undergraduate courses since 1999. Course offered include basic theory of structures, geotechnical engineering, transportation and environmental engineering, water resources engineering, engineering drawing & measurement, structural analysis, design in concrete, timber and steel structures and construction engineering and management. Interactive classroom lectures are augmented by hands- on laboratory session and design and research experience. During the course of study, the students will have an academic advisor from whom the students can seek help in identifying opportunities to enhance their educational experience.
History of Department
The Department of Civil Engineering offers a range of programs leading toward Bachelor of Engineering (B.E) degrees and degrees of Master of Engineering. At present, the department has 17 full-time members. Total enrollments include 468 undergraduate students and 4 postgraduate students. Undergraduate students are also doing the regular basic jobs and the special projects at the ends of each academic year. And then, the final year students are also doing the B.E graduation thesis and going to industrial attachments.
Teaching and Research Facilities
To ensure that our undergraduate programs are qualified, the following facilities that have been assembled:
Library
Water Resources Engineering Laboratory
Environmental Engineering Laboratory
Geotechnical Engineering Laboratory
Surveying Laboratory
Building Material & Construction Laboratory
Carpentry, Masonry and Steel fixing Shop
Teachers and Staffs

| No | Name | Position | Email | Phone No |
| --- | --- | --- | --- | --- |
| 1 | Daw Thae Su Mon | Lecturer | thaesumon2k17@gmail.com | 09794477998 |
| 2 | Daw Ei Mon Phyu | Lecturer | | 0942460643 |
| 3 | Daw Zon Pwint Thu | Lecturer | | 09440229509 |
| 4 | Daw Sandar Moe | Lecturer | | 09425021345 |
| 5 | Daw Nwet Yin Hlaing | Lecturer | | 09250289824 |
| 6 | Daw Win Mar Htet | Lecturer | | 09423693550 |
| | Daw Than Than Oo | Assistant Lecturer | | 09694008180 |
| | Daw Thin Pa Pa Hlaing | Assistant Lecturer | | 09421710475 |
| | Daw Aye Thazin Khaing | Assistant Lecturer | | 09425002479 |
| | Dr.Thin Thiri Soe | Assistant Lecturer | | 09420063749 |
| | Daw Hay Mar Myint | Assistant Lecturer | | 09258282327 |
| | Daw Yi Yi Cho | Assistant Lecturer | | |
| | Daw Zin Zin thaw | Assistant Lecturer | | 09691163332 |
| | Daw Hnin Wutt Ye | Demonstrator | dawhninwutyee87@gmail.com | 09454466883 |
| | Daw Phyu Sin Thinn | Demonstrator | | 0943075389 |
| | Daw May Zon | Demonstrator | | 09773553897 |
| | Daw Hnin Wai Lwin | Demonstrator | | 09694008191 |
| | Daw Tin Tin Moe | Upper Division Clerk | | 09250408354 |
| | U Kyaw Myo Thu | Upper Division Clerk | | |